ALTIS LINE
ALTIS LINE excels in a minimum of metal profiles in combination with the elegance of clear glass. The light and practical handle enhances the lightweight impression. The ALTIS LINE shower doors slide on the guide parts, so that they do not take up any space around the shower enclosure when opened. The simplicity of the design also guarantees easy maintenance.
General characteristics of ALTIS LINE series shower screens:
Large-diameter bearing wheels hidden in the profile guarantee perfect operation for many years.
In the production of doors, safety glass with a thickness of 8 mm with ANTIDROP double-sided surface treatment is used for easy maintenance.
The threshold of the sill bar and the magnetic seal prevents water splashing.
The doors are divided into a sliding part and a fixed part - they allow variable installation with left or right opening.
Profiles in two color variants - chrome and matt black
The door glass is free-hanging without the lower guide profile, the entrance is barrier-free.
For glass cleaning, we recommend ASC cleaning and protective agent, 94000.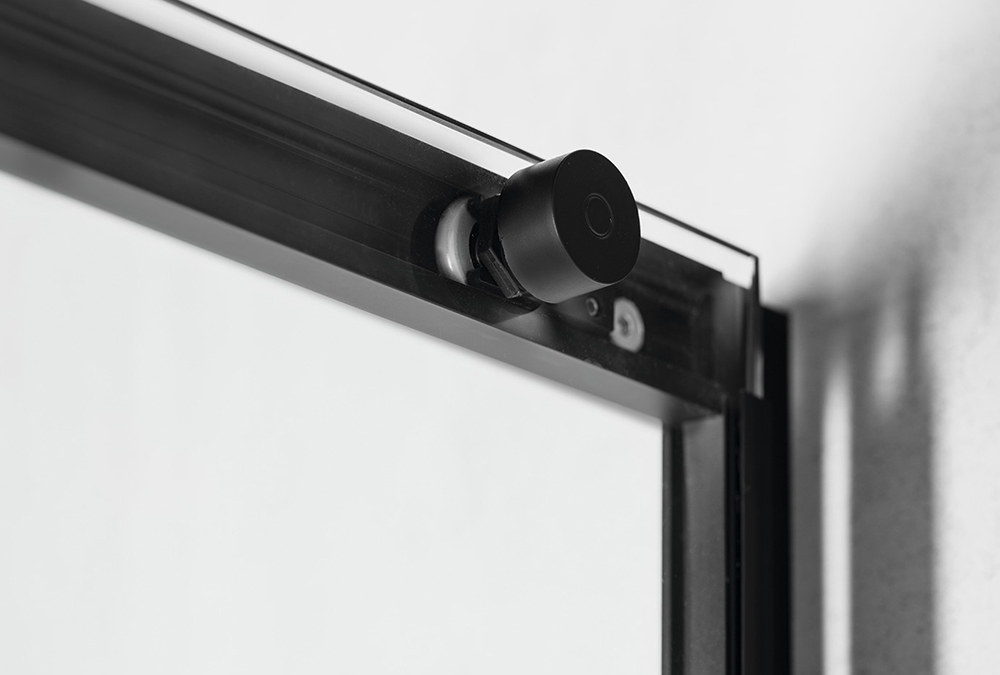 An integrated system for holding the door in the open and closed position prevents it from moving on its own.
At the same time, it allows the installation of niche doors without a magnetic seal for a clean design and greater entry.
The guide part is the basis of a reliable and quiet sliding system, which ensures comfortable opening of the door in a small space.
The overflow bar prevents water from leaking out of the shower. The screens can be installed directly on the floor without a shower tray and thus allow barrier-free access.
Products in series