DRAGON
An exceptional series of shower screens for all generations. The clean design will enhance the modern look of your bathroom.
General characteristics of the DRAGON series shower screens:
Massive bearing wheels and the lower guide part guarantee perfect operation for many years.
The door is made of 8 mm thick safety glass with a double-sided COATED GLASS finish for easy maintenance.
The threshold of the sill bar and the magnetic seal prevent water splashing.
The door is divided into a sliding part and a fixed part.
The door glass is free-hanging without a lower guide profile.
Design: variable for installation with left and right opening.
For higher stability, we recommend installing a screen with a GDV300 strut
Extended warranty 3 years
Threshold bar
The sill strip can be glued to the floor / tray or it can be fixed with the enclosed screws, which you cover with chrome caps.
Guide part
The safety glass door is hinged and its movement is directed by the guide part on the floor. Dragon sliding screens thus allow barrier-free entry.
Massive wheels
The Dragon series is characterized by massive bearing wheels, which guarantee the perfect operation of the screens for many years.
Possibility of custom production of screens according to the client's requirements up to a height of 2000 mm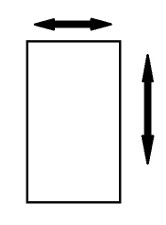 Tailor-made variable screen solutions

Height up to 2000 mm

It represents a solution for almost every space

The price is increased by 40% (to the type with the nearest size)

The ATYPIC solution will be priced and made only on the basis of a sketch from the customer

Contact our support for more information
Products in series