DRAGON
Variability and comfort in the most popular Dragon series
Exceptional series of shower enclosures for all generations. Clean design enhances the modern look of your bathroom.
Total characteristics of DRAGON shower enclosures:
The massive bearing wheels and the lower guide part guarantee perfect operation for many years.
The door is made of 8 mm safety glass with COATED GLASS double-sided coating for easy maintenance.
Water spray prevents sill strip and magnetic seal.
The door is divided into a sliding part and a fixed part.
The door glass is freely suspended without a lower guide profile.
Design: variable for installation with left and right opening.
For better stability, we recommend installing a GDV300 strut (see accessories for the product).
Extended warranty 3 years
Threshold rail
The sill can be glued to the floor / tray or fixed with the included screws, which are covered with chrome caps.
Guide part
Safety glass doors are hinged and the guide on the floor directs them. Dragon sliding screens allow barrier-free entry.
Massive wheels
The Dragon series is characterized by massive bearing wheels, which will ensure perfect screen operation for many years.
What is COATED GLASS?
A chemical compound with a mixture of polymers which, in conjunction with the catalysts, reacts with the silicate groups contained in the glass
A continuous film layer is created on the glass surfaces to fill the micropores in the glass and repel water
How does COATED GLASS work?
Due to the water-repellent film, water drops coalesce and run off the glass surface
Even if there is a slight maintenance of smaller drops on the glass, the COATED GLASS does not cause chemical bonding, the glass will not be broken and grayed out
However, even such treated glass requires occasional maintenance, which is very easy and time-saving thanks to COATED GLASS; we recommend a special set of products PRO COMFORT and TOP COMFORT for cleaning the glass
Custom made screens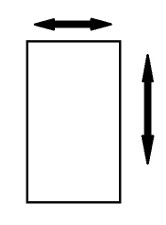 Variable solution of customized screens

Height up to 2000 mm

It represents a solution to almost every space

Cost is increased by 40% (to the closest size)

The ATYP solution will only be priced and made on the basis of a customer sketch

Please contact our support for more information
Products in series