FLEXIA
The FLEXIA cast marble tray is the right solution, especially when replacing the bathtub with a shower. The elegant design of the bathtub, with a choice of siphons with a cover in three colors, will give your shower enclosure an unmistakable and original look.
The construction of the floor - bathtub allows its installation even in completely atypical spaces such as corners with cutouts, or into irregularly shaped corners (trays with bevel)

The shower floor can be cut to the required size. The FLEXIA floor must be straight (shortening, bevels, cut-outs), it cannot be cut to a radius (arcs). Please state the dimension adjustment request at the same time as ordering the tray.

Surcharge for size adjustment according to the valid price list
We offer square and rectangular trays in widths from 80 to 180 cm and in lengths from 70 to 100 cm
We offer quarter-circle trays in dimensions 80x80 to 120x90 cm
Trays can be installed with feet; the appropriate type of feet is indicated for each tray. For trays from a width of 150 cm, it is necessary to use 12 pieces.
Standard design in white, it is possible to order a color design according to the RAL gloss swatch for an additional 30% to the basic price


(Color version RAL mat is not possible.)
When entering dimensions, it is important to take into account the tolerance on the accuracy of the cut. FLEXIA shower floors are cut to the required size on a machine formatting saw with a tolerance of ± 2 mm per cutting meter. The subsequent cut is not visible.
The location of the siphon hole is fixed and cannot be changed. Due to the strength of the floor, it is recommended to make a possible cut around the siphon at least 15 cm from the center of the siphon.
Due to expansion joints, we do not recommend installing trays under the tile.
It is necessary to order a special siphon with a cover. You can choose from a siphon with a cover in stainless steel, white or black.
We provide a 2-year warranty on POLYSAN shower trays made of cast marble. The condition of the warranty is correct installation according to the instructions.
Examples of atypical section: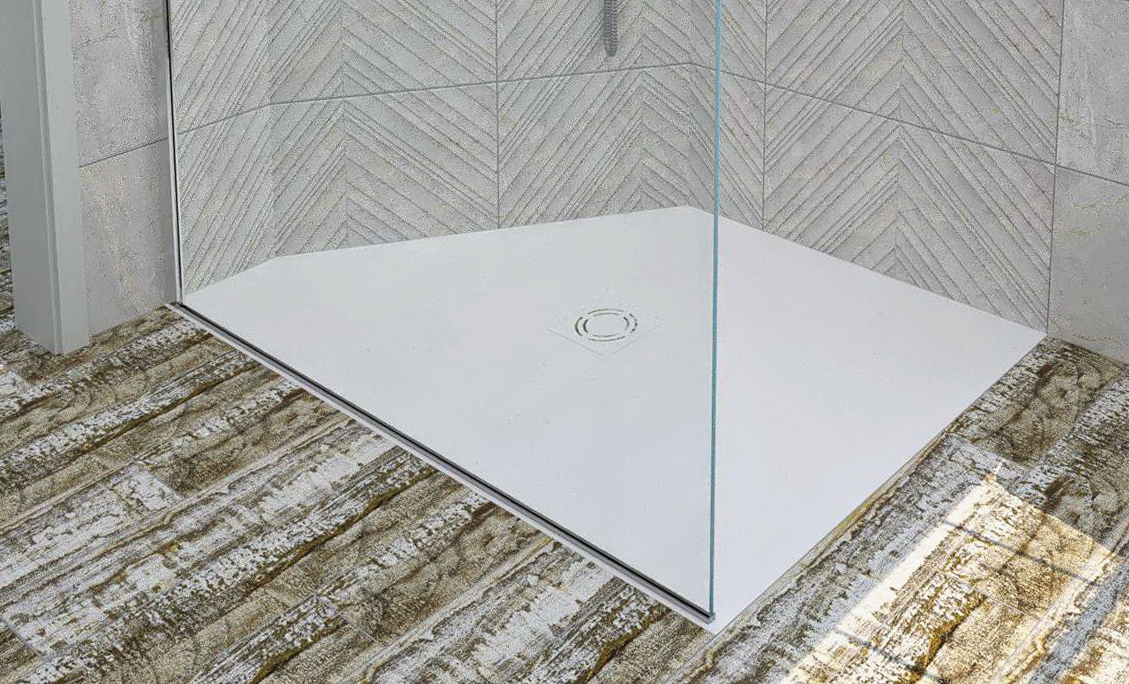 Products in series