ONE Alcove Shower Door Side Panel 300mm, clear glass
Wide range of standard models and tailor-made production
removed from the offer

| | |
| --- | --- |
| Order code | GO3030 |
| Brand | Gelco |
| Series | ONE |
| Color profile | Chrome |
| Size | 30 |
| Width | 30 cm |
| Height | 1900 mm |
| Glass thickness | 6 mm |
| Shape | Niche door |
| Easy maintenance | Coated glass |
| Material | TRANSPARENT glass |
| Guarantee | 36 months |
| Package weight | 15,000 kg |
| EAN | 8590913815416 |
---
Description
Expansion door wall to niche
The modern design of the One Series shower enclosures combined with technically perfect workmanship is the ideal choice for your bathroom. Swivel profiles with lifting mechanism allow easy opening and maximum width of the entrance to the shower space. At the same time they guarantee a long service life even in everyday use.
General characteristics of ONE shower enclosures:
6 mm thick safety glass
COATED GLASS coating prevents scale buildup and facilitates cleaning
Aluminum swivel profiles with polished surface and integrated lift mechanism
The magnetic seal is concealed in aluminum profiles, giving the curtains a luxurious look
Height 1900 mm
Choice of 3 types of handles:
= Standard handles (included), 2 types of handles to buy - see accessories
Extended warranty 3 years



What is COATED GLASS?
A chemical compound of a polymer blend that reacts with the silicate groups contained in the glass in conjunction with catalysts
A continuous film layer is created on the glass surfaces to fill the micropores in the glass and repel water
How does COATED GLASS work?
Due to the water-repellent film, the water droplets agglomerate and run down the glass surface
Even if there is a slight retention of smaller drops on the glass, thanks to COATED GLASS there will be no chemical binding, the glass will not be disturbed and will not turn gray
Even such treated glass requires occasional maintenance, which is very easy and time-saving thanks to COATED GLASS; For cleaning glass we recommend a special set of products PRO COMFORT and TOP COMFORT

Possibility of production of custom-made screens up to 2000 mm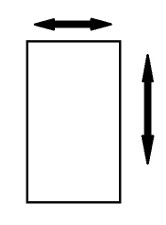 Variable tailor-made solutions for screens

Height up to 2000 mm

Tailor-made parts of a quadrant shower enclosure can also be custom made to create atypical quadrant of 1000x800 or 1200x900 mm

It represents a solution for almost any space

Price is increased by 40% (to the closest size)

The ATYPIC solution will be priced and made only on the basis of a sketch from the customer

Please contact our support for more information
Ask
Sales assistant
Nádvorníková Eliška