MODULAR SHOWER Wall-Mount Glass Panel, for a Pivot Door, 1200 mm
Variable solution for assembled screens
| | |
| --- | --- |
| Recommended retail price incl. VAT | 562,65 €/Piece |
| Your price excl. VAT | 465,00 €/Piece |
| Your price incl. VAT | 562,65 €/Piece |
| VAT | 21 % |
stock 4 Piece

Líbeznice: 2 Piece

available on external warehouse: 2 Piece
---
| | |
| --- | --- |
| Order code | MS3A-120 |
| Brand | Polysan |
| Series | MODULAR SHOWER |
| Depth | 120 cm |
| Height | 2000 mm |
| Glass thickness | 8 mm |
| Shape | MS3 |
| Easy maintenance | Antidrop |
| Material | TRANSPARENT glass |
| Guarantee | 24 months |
| Package weight | 56,000 kg |
| EAN | 8590913843501 |
---
Variants
Description
MODULE 3 - Fixed Wall (Part A)
Wall installation
For connecting an additional rotary panel
Installation size: 1153-1173 mm
According to the dimensions of part A it is necessary to buy a buckle:
For 70-100 cm dimensions, the MSBR1 or MSBR2 corner strut can be used
For a dimension of 120 cm it is necessary to use a perpendicular strut MSBR1
(suitable accessories can be found in accessories)
To create a two-piece screen in the shape of an "L", an additional MS3B rotary panel (see accessories) needs to be purchased for the fixed wall.
General Module Characteristics MS3 - Two-piece L-shaped screen - fixed wall with additional rotary panel
This module consists of two parts - A and B.

Part A:
It is a solid glass wall with a 20 mm wall profile for wall mounting
It is fixed to the floor with silicone
It is available in five widths
Part B:
There is an additional rotary panel with 180 ° swivel connection profile
The bottom edge of the rotating part is provided with a silicone seal
It is available in four dimensions
In total, Module 3 can be combined into 20 variants.
The swivel portion of module 3 is provided with silicone
water leak seal
The 180 ° swivel profile allows you to enlarge the entry space
The modular solution allows for many combinations of shower enclosure position , examples of combinations here: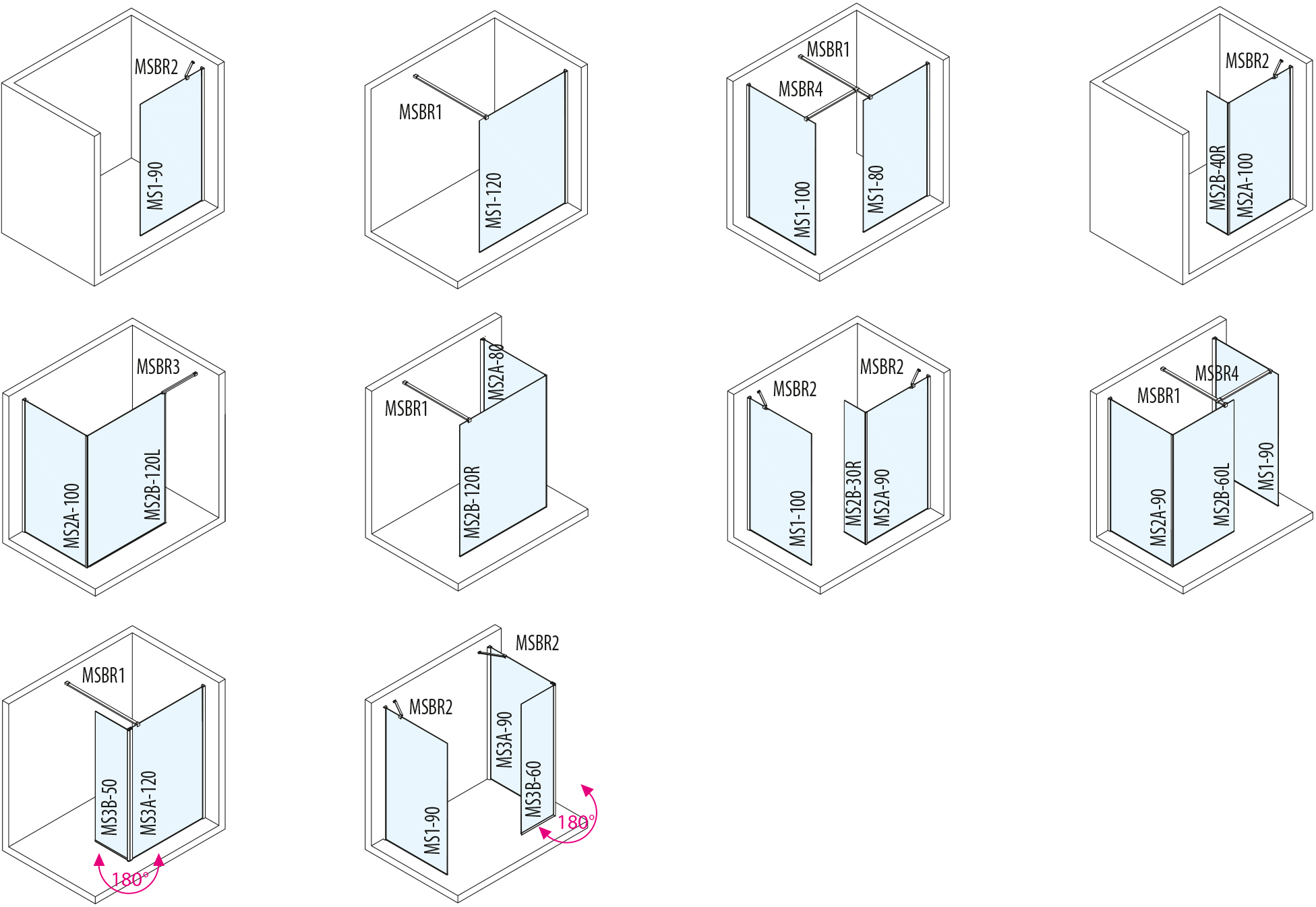 The new Modular shower concept offers four glass modules with profiles for easy installation. Both sides are coated with Antidrop for easier cleaning. Glass height 2000 mm and thickness 8 mm are maintained.
Depending on the dimensions of the glass, it is always necessary to buy the necessary strut to ensure the screen stability. The struts are made of stainless steel and can be cut to any length, the cut is hidden in chrome end pieces (except for a corner strut that cannot be modified).
The lenses are fitted with an aluminum profile at the bottom, which gives the screens a more elegant appearance, at the same time better sealing and facilitates handling and installation.
The wall profile allows a tolerance of 25 mm.
The glass is fitted with an aluminum profile at the bottom,
which gives the screens a more elegant look, at the same time
better sealing and easier handling and installation.

The screens are made of safety glass 8 mm thick

ANTIDROP - glass protection against scale build-up and easy maintenance

ATYP - custom production of screens according to client's requirements up to 2000 mm

For cleaning the glass, we recommend CA-30400 .
Gallery
product gallery
Gallery series
Ask
Sales assistant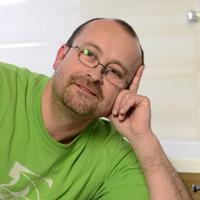 Doležal Kamil