LARITA Vanity Unit 86x55x48cm, oak natural
LARITA - furniture with timeless design
| | |
| --- | --- |
| Recommended retail price incl. VAT | 1 627,45 €/Piece |
| Your price excl. VAT | 1 345,00 €/Piece |
| Your price incl. VAT | 1 627,45 €/Piece |
| VAT | 21 % |
stock 2 Piece

Líbeznice: 2 Piece
We recommend buy
| | |
| --- | --- |
| 1x | NORM Ceramic Washbasin 90x18x50 cm, ExtraGlaze |
---

| | |
| --- | --- |
| Order code | LA092 |
| Brand | Sapho |
| Series | LARITA |
| Colour | natural oak |
| Material | Massive wood/veneer |
| Material washbasin | Ceramic |
| Installation | Hanging on the wall |
| Size | 86x55x48 cm |
| Width | 86 cm |
| Depth | 48 cm |
| Height | 55 cm |
| Style | Design |
| Type of cabinet | Drawers |
| Type washbasins | Washbasins |
| Something extra | Automatic closing , Practical organizer |
| Guarantee | 24 months |
| Package weight | 20,000 kg |
| EAN | 8590913835155 |
---
Variants
Description
Washbasin cabinet
2 automatic closing drawers

Supplied with DM160 mounts as standard, 160 mm mounting spacing
The washbasin must be ordered separately - see accessories.
The distinctive wooden sculpted décor on all sides, combined with smooth chrome handles, creates an interesting and original element. The advantage of the LARITA series is the possibility of combining it with various types of mirrors and additional cabinets. Made from natural materials, it gives a sense of luxury and durability for many years.
Washbasin cabinets are available in widths from 56 to 120 cm. Drawers with automatic closing, upper drawer with wooden splitter. The door is hung on the deceleration hinges. The body and the face are made of solid wood and oak wood veneer. Ceramic washbasins for cabinets are available in widths from 60 to 125 cm.
The cabinets are impregnated with 2 layers of oil - colored for unifying the color of wood and colorless for greater durability.
Finish: wax oil
To maintain the natural appearance, we recommend repainting the surface with colorless Hardwaxoil wax oil after 1-2 years. Manufacturer Belgian company CIRANOVA.
Furniture care:
For routine maintenance, use a soft cloth dampened in lukewarm water with a mild solution of oiled furniture. Any commercially available oiled furniture preparation may be used. After 1-2 years it is necessary to paint the furniture with oil. We recommend CIRANOVA Hardwaxoil hard wax oil.
The furniture is delivered assembled, ready for immediate installation.
| | |
| --- | --- |
| Mechanism of deceleration hinges | Slow closing the drawer |
For solid wood furniture, tapped joints are used. It is one of the most pressure resistant connections. If it is reinforced with wedges, it also resists tension.
It is used to connect vertical and horizontal parts - for example, furniture legs and partition walls.
Video
Product video
Video series
Ask
Sales assistant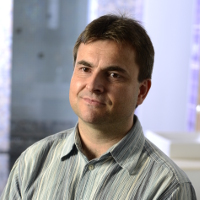 Beneš Daniel
Product support
Instructions for installation of vanity unit
Have you bought our furniture for the bathroom and you do not know how to install a washbasin or set the sink up?
Washbasin Cabinets: drawer removal instructions - Type No. 3
Have you bought our furniture, you need to remove the drawers and you do not know how? The drawers for a serie LARITA of furniture can be removed in this way.