Quadrant Cast Marble Shower Tray 90x90x3 cm, R550, white
Shower trays at reasonable prices
| | |
| --- | --- |
| Recommended retail price incl. VAT | 175,45 €/Piece |
| Your price excl. VAT | 145,00 €/Piece |
| Your price incl. VAT | 175,45 €/Piece |
| VAT | 21 % |
stock > 5 Piece

Líbeznice: > 5 Piece
We recommend buy
| | |
| --- | --- |
| 1x | Shower Tray Legs (5 Pcs/Set) |
---
| | |
| --- | --- |
| Order code | AG559R |
| Brand | Aqualine |
| Series | AQUALINE SHOWER TRAYS |
| Colour | White |
| Material | Cultured marble |
| Diameter of waste | 90 mm |
| Radius | R550 |
| Size | 90x90x3 cm |
| Length | 90 cm |
| Width | 90 cm |
| Height | 3 cm |
| Shape | Quarter circle |
| Guarantee | 24 months |
| Package weight | 33,000 kg |
| EAN | 8590913833755 |
---
Description
Quadrant shower tray made of cast marble, non-slip
Cast marble is a revolutionary, modern polymer resin material filled with powdered natural material, which is now increasingly popular. It has a flat surface, high strength and stability, maintaining the ambient temperature.
Cast marble maintenance:
Cast marble products can be cleaned using conventional liquid cleaners. Abrasive cleaning agents containing sand and substances of a similar nature can damage the surface! Cast marble does not expose to acids, ammonia, chlorine, waste cleaner or hair dyes. Clean only with a soft cloth.
Repair of cast marble:
Minor scratches can be polished with paste used on car bodies. In the event of greater damage, the REPAIR SET is used to fill deep grooves or to replace a chipped corner. Repair kit see accessories.
Cost-effective AQUALINE baths. We offer several variants of shower baths in materials: acrylate, enamel, cast marble.
Ask
Sales assistant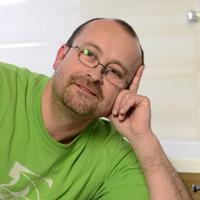 Doležal Kamil