PURUS Cultured Marble Washbasin 90x45cm, white
removed from the offer

| | |
| --- | --- |
| Order code | 50133 |
| Brand | Sapho |
| Colour | White |
| Material | Cultured marble |
| Shelf space | On the sides |
| Tap holes | 1 hole |
| Owerflow | Yes |
| Size | 90x45 cm |
| Width | 90 cm |
| Depth | 45 cm |
| Style | 1 |
| Type | Furniture washbasin |
| Guarantee | 24 months |
| Package weight | 16,870 kg |
---
Variants
Description
Cast marble washbasin for KROMA bathroom furniture series
can also be used as a countersink
an overflow kit is included
Cast marble is a homogeneous material that exhibits high rigidity and stability. The surface of GELCOAT products is tough and resists use in bathrooms.
It is made from a mixture of ground limestone, glass sand, polyester resin and dyes. The product is cast into laminate or metal molds. The finished product surface is protected by a shiny polyester resin coating called GELCOAT, which facilitates cleaning and ensures color stability.
By casting cast marble, precise dimensions and smooth surface finish can be achieved. This advantage gives designers a wide range of applications.
Cast marble washbasins and baths are manufactured to the highest standards of environmental protection and are classified as stone products.
Ask
Sales assistant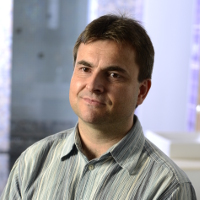 Beneš Daniel