PULSE Vanity Unit 75x52x45cm, left/white/anthracite
Wide range of bathroom cabinets
| | |
| --- | --- |
| Recommended retail price incl. VAT | 845,79 €/Piece |
| Your price excl. VAT | 699,00 €/Piece |
| Your price incl. VAT | 845,79 €/Piece |
| VAT | 21 % |
stock 3 Piece

Líbeznice: 3 Piece
We recommend buy
| | |
| --- | --- |
| 1x | PULSE Cultured Marble Washbasin 75x4,4x45cm,… |
---

| | |
| --- | --- |
| Order code | PU075L |
| Brand | Sapho |
| Series | INDIVIDUAL LOCKERS |
| Colour | White |
| Material | MDF/laminate |
| Material washbasin | Cultured marble |
| Installation | Hanging on the wall |
| Size | 75x52x45 cm |
| Width | 75 cm |
| Depth | 45 cm |
| Height | 52 cm |
| Style | Design |
| Type of cabinet | Drawers and doors |
| Type washbasins | Washbasins |
| Something extra | Automatic closing , On request - RAL colors |
| Guarantee | 24 months |
| Package weight | 15,520 kg |
| EAN | 8590913826863 |
---
Variants
Description
Hanging corner cabinet under the sink, left
2x socket
1 door, inside 1 shelf
the drawers are 25 mm narrower than the cabinet body, they do not mind the door panels when extended
to open the door it is necessary to allow for a space of min. 180 mm
color: front - white gloss, body - anthracite
the washbasin must be ordered separately
The furniture is delivered assembled, ready for immediate installation.
Install the furniture on a flat wall. If the cabinet body is twisted, the function of the closing mechanisms may fail. Do not expose the furniture to permanent humidity and contact with water.
Ventilate the bathroom properly after use. Use silicone sealant to prevent it from flowing into the cabinet.
For a surcharge of 10%, the body of the furniture can be made in wood decor according to the swatch, and for a surcharge of 30%, any parts of the furniture can be made in the RAL color shade according to the swatch. Other RAL colors come at an additional cost of 50%. Delivery time is 6 weeks.
Wooden and colored decors
Oak starmood
Texas Oak
Oak collingwood
Little wenge
Titan alu
Graphite line
White matt
Black matt
RAL color design
RAL 1013
pearl white
RAL 1019
gray-beige
RAL 2004
orange right
RAL 3001
signal red
RAL 5019
blue Capri
RAL 6004
blue-green
RAL 7042
traffic gray
RAL 8017
chocolate brown
RAL 9005
black
RAL 4001
red lilac
RAL 7016
anthracite gray
RAL 3004
purple red
The design of the PULSE cabinet was created in collaboration with designer Ondřej Petr. Together, we looked for opportunities to expand the range of bathroom cabinets. We focused on the corner location of the washbasin with the cabinet, where the market offer is limited. The designer based the design of the washbasin on 3 basic points - ergonomics, ie. Sufficient depth, meaningful storage area and cleanliness and simplicity of lines. The emphasis on the cabinet was a simple and clean visual impression, working with contrast and variable color.
The result is modern, elegant and practical bathroom furniture, which can be complemented by a gallery with halogen lighting in the same design.
The COMPOSITION series includes square and rounded cabinets and in various colors. With a choice of sinks on the countertops, ceramic or cast marble. The compositions are individual cabinets that can be combined with additional cabinets from our offer.
Ask
Sales assistant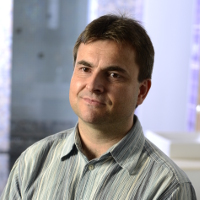 Beneš Daniel
Product support
Washbasin Cabinets: drawer removal instructions - Type No. 2
Have you bought our furniture, you need to remove the drawers and you do not know how? The drawers for a series KALI, PULSE and MELODY of furniture can be removed in this way.