NOTOS Wall Mounted Thermostatic Shower Mixer Tap, chrome
Square shapes with subtly rounded edges
| | |
| --- | --- |
| Recommended retail price incl. VAT | 514,25 €/Piece |
| Your price excl. VAT | 425,00 €/Piece |
| Your price incl. VAT | 514,25 €/Piece |
| VAT | 21 % |
stock 2 Piece

Líbeznice: 2 Piece
---

| | |
| --- | --- |
| Order code | NN245 |
| Brand | Sapho |
| Series | NOTOS |
| Colour | Chrome |
| Material | Brass |
| Installation | Wall |
| Type of control | Thermostatic |
| Size | 150 mm |
| Shape | Square |
| Guarantee | 60 months |
| Package weight | 2,290 kg |
| EAN | 8590913866883 |
---
Variants
Description
The thermostatic shower faucet has a SECUREstop safety fuse and ECOstop water saving system .
The package does not include a hand shower and hose

PROtherm -

burn protection (hot water does not heat the battery body)

ECOstop - water saving system
SECUREstop - safe scalding system
The battery is factory set and tested at 3 bar pressure at both inlets. Under these conditions, the functionality of the battery is optimal with any type of water heating.
If the pressure exceeds 5 bar, we recommend installing a pressure reducer.
HOW DOES THERMOSTATIC BATTERY WORK?
The thermostatic mixer is factory-set to a water temperature of 38 ° C. After the water has been released by turning the right handle, the water at 38 ° C will flow. If you want the water cooler, just turn the left handle towards you. For warmer water, press the SECUREstop safety catch on the left handle and then turn it away from you. You adjust the water flow with the right handle. When the water is opened, the handle stops by the ECOstop fuse , which saves water. When the ECOstop fuse is pressed and the handles are turned away from each other, the water will flow fully.
WHAT OFFER THERMOSTATIC BATTERIES:

THEY ARE SAFE
Due to the SECUREstop block, the outlet water cannot exceed 38 ° C. The temperature can only be increased after unlocking (depressing) the safety knob.

THEY ARE TWICE SECURE
The latest generation of thermostatic taps have double protection. Even if very hot water flows into the battery, the battery does not heat up on the surface. All thanks to the PROtherm system that separates hot water from the surface of the thermostatic faucet.

They are economical
Flowing hot water through the batteries and heating the surface will cost you money. If you have a PROtherm system, you will save money on unnecessary hot water production.

They are economical
The ECOstop function limits the water flow through the thermostatic faucet. It allows you to save up to 50% water.

SAFETY CONTROLS
Thermostatic mixer controls are always designed to be comfortable and clear to the operator. The ease of operation is also recognized when pressing the SECUREstop and ECOstop safety locks .

HYGIENICITY, PRACTICE AND DESIGN YOU KNOW WHEN CLEANING
When designing batteries, one aspect is easy maintenance. The battery has no folds that are difficult to handle and that hold dirt.

BRASS CONTROLS.
The product can be used in public areas.
NOTOS batteries are designed in the trend of square shapes with rounded edges. The advantage of the washbasin faucet is the tilting aerator. Among other things, in the series you will also find a bath and shower faucet equipped with a shelf - soap dish.

Extended battery leak guarantee
Ask
Sales assistant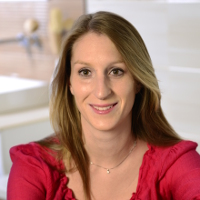 Kafková Dagmar