LED Waterproof Adhesive Strip 14,4W/m, day white
The revolution in the manner of illumination
removed from the offer

| | |
| --- | --- |
| Order code | LDS2144 |
| Brand | Sapho Led |
| Series | SAPHO LED |
| Electrical protection | IP65 |
| Colour | Daily white (4 000 - 5 000 K) |
| Voltage | 12 V |
| Execution LED strip | Waterproof |
| Wattage | 14.4 W |
| Size | 100x80 mm |
| Length | 100 mm |
| Luminance | 900 Lm |
| Guarantee | 24 months |
| Package weight | 0,010 kg |
---
Description
Possible replacement of LDS5472
LED strips are fitted with LED diodes into a self-adhesive flexible strip. Thanks to its construction, the LED strip is very flexible, thanks to low consumption, small dimensions and easy installation, the LED strip can be used as lighting even in places where other light sources would fail, eg for kitchens, in locker rooms, on stairs, in ceilings or other installations such as lighting of showcases, shelves, goods in shops, exhibits in museums or stylish lighting of bars, orientation lighting, advertising purposes. Ideal for mounting in an aluminum profile. The LED strips are provided on the back with self-adhesive double-sided 3M tape, which is characterized by excellent adhesion and strength.

The price is for 10cm tape!
Minimum orderable length 0.5 m
Maximum length in pieces 5 m

We can cut any length for you, for example 1.30 m or 8.60 m, exactly according to your needs.
Chip: SMD 5050 LED Epistar
Number of LEDs: 60 / m
Beam angle: 120 °
Working temperature: -20 ° C to + 50 ° C
Protection IP65 - LED strip is waterproof with protection, suitable for example under kitchen counters or bathrooms.
CE, RoHS

LED světelné zdroje přinesly revoluci do způsobu svícení. Světlo se emituje v polovodiči LED diody, které v průběhu posledních let prošly výrazným vývojem a již dokáží plnohodnotně nahradit klasické nebo úsporné žárovky, ale nemohou vzplanout, zahřát se a ani nepoužívají žádné zdraví nebezpečné látky. Barva světla je buď příjemná teplá bílá s nádechem žlutého odstínu (2700-3300K) nebo denní bílá (4000-5000K).
Výhody LED světelných zdrojů
Nízká spotřeba - úspora nákladů na osvětlení až 85% oproti klasickým žárovkám. Náhradou 100W klasické žárovky 12W LED žárovkou při běžném svícení 5 hodin denně ušetříte až 1000Kč ročně.
Dlouhá životnost - LED světelné zdroje vydrží až 50.000hodin, což znamená při běžném svícení 5 hodin denně až 22 let! Průměrná životnost je u klasické žárovky 1000hodin, u halogenové žárovky 2000 hodin a u úsporné žárovky je 6.000hodin
Nízká teplota - nedochází k zahřívání světelného zdroje na vysoké teploty, snižuje se riziko vzniku požáru. LED se zahřívá na max. 60-80°C, oproti halogenové žárovce (cca 250°C) a klasické žárovce (několik set °C).
Okamžitý start - LED světelné zdroje nabízejí okamžitě po zapnutí plný výkon oproti úsporným žárovkám, které se startují i desítky vteřin.
Mechanická odolnost – nevadí časté zapínání a vypínání ani otřesy, díky vhodné technologii jsou ideální i k venkovnímu použití,
Kompaktnost - malé rozměry jsou vhodné pro libovolné aplikace
Zdraví bezpečné – LED světelné zdroje mají stálé nekmitající světlo, neprodukují UV záření, neobsahují škodlivé látky jako jsou těžké kovy nebo halogeny a jsou plně recyklovatelné.
Regulace - vhodné pro použití se stmívačem
Barvy světla
Každý typ světla má jinou barvu- teplotu chromatičnosti, která se udává v Kelvinech (K).
Teplá bílá- s nádechem odstínu podobné světlu klasické žárovky.
Denní bílá- pocitově neutrální světlo, podobné dennímu světlu
Studená bílá- jasné světlo s modrým nádechem.
Světelný tok - aneb jak moc LED žárovky svítí
Důležitým parametrem pro výběr vhodné žárovky je její světelný tok udávaný v lumenech (lm). Jedná se o parametr, který naleznete v popisu LED žárovky. Světelný tok vyjadřuje světelnou energii, kterou žárovka vyzáří za jednu vteřinu. Světelný tok mají samozřejmě všechny typy světelných zdrojů a jejich typické hodnoty naleznete v následujícím přehledu:
Klasická wolframová 25 W = 230 lm
Klasická wolframová 40 W = 380 lm
Klasická wolframová 60 W = 710 lm
Klasická wolframová 75 W = 920 lm
Klasická wolframová 100 W = 1340 lm
Halogenová 25 W = 300 lm
Halogenová 40 W = 500 lm
Halogenová 50 W = 700 lm
Úsporná fluorescenční 8 W = 400 lm
Úsporná fluorescenční 12 W = 650 lm
Úsporná fluorescenční 15 W = 800 lm
Úsporná fluorescenční 20 W = 1100 lm

Doporučené náhrady LED žárovek za klasické nebo fluorescenční
LED 3 W = 230 lm = Halogenová 20 W
LED 4,5 W = 330 lm = Halogenová 30 W
LED 5 W = 360 lm = Klasická wolframová 40 W = Úsporná fluorescenční 7-8 W
LED 7 W = 520 lm = Klasická wolframová 50 W = Úsporná fluorescenční 9-11 W
LED 9 W = 680 lm = Klasická wolframová 60 W = Úsporná fluorescenční 12-14 W
LED 12 W = 990 lm = Klasická wolframová 75-100 W = Úsporná fluorescenční 18-20 W
Ask
Sales assistant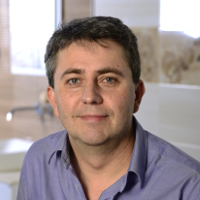 Veigert Pavel