LED Spot Light 4,5W, E14, 230V, warm white, 340lm
The revolution in the manner of illumination
removed from the offer
Similar products

| | |
| --- | --- |
| Order code | LDP134 |
| Brand | Sapho Led |
| Series | SAPHO LED |
| Colour | Warm white (2 800 - 3 000 K) |
| Voltage | 230 V |
| Slots | E14 |
| Wattage | 4.5 W |
| Size | Ø50x73 mm |
| Luminance | 340 Lm |
| Guarantee | 36 months |
| Package weight | 0,070 kg |
| EAN | 8590913818196 |
---
Description
LED spot bulb 4.5 W, E14
230V LED energy saving bulb with E14 thread replaces 35 W halogen lamp. It emits warm white light.
This bulb cannot be dimmed!
Regulation: NO - cannot be used with dimmer

Light Angle: 120 °

Supply voltage: 220 - 240 V

Lifetime up to 40,000 hours
Recommended replacement for a conventional light bulb.

LED světelné zdroje přinesly revoluci do způsobu svícení. Světlo se emituje v polovodiči LED diody, které v průběhu posledních let prošly výrazným vývojem a již dokáží plnohodnotně nahradit klasické nebo úsporné žárovky, ale nemohou vzplanout, zahřát se a ani nepoužívají žádné zdraví nebezpečné látky. Barva světla je buď příjemná teplá bílá s nádechem žlutého odstínu (2700-3300K) nebo denní bílá (4000-5000K).
Výhody LED světelných zdrojů
Nízká spotřeba - úspora nákladů na osvětlení až 85% oproti klasickým žárovkám. Náhradou 100W klasické žárovky 12W LED žárovkou při běžném svícení 5 hodin denně ušetříte až 1000Kč ročně.
Dlouhá životnost - LED světelné zdroje vydrží až 50.000hodin, což znamená při běžném svícení 5 hodin denně až 22 let! Průměrná životnost je u klasické žárovky 1000hodin, u halogenové žárovky 2000 hodin a u úsporné žárovky je 6.000hodin
Nízká teplota - nedochází k zahřívání světelného zdroje na vysoké teploty, snižuje se riziko vzniku požáru. LED se zahřívá na max. 60-80°C, oproti halogenové žárovce (cca 250°C) a klasické žárovce (několik set °C).
Okamžitý start - LED světelné zdroje nabízejí okamžitě po zapnutí plný výkon oproti úsporným žárovkám, které se startují i desítky vteřin.
Mechanická odolnost – nevadí časté zapínání a vypínání ani otřesy, díky vhodné technologii jsou ideální i k venkovnímu použití,
Kompaktnost - malé rozměry jsou vhodné pro libovolné aplikace
Zdraví bezpečné – LED světelné zdroje mají stálé nekmitající světlo, neprodukují UV záření, neobsahují škodlivé látky jako jsou těžké kovy nebo halogeny a jsou plně recyklovatelné.
Regulace - vhodné pro použití se stmívačem
Barvy světla
Každý typ světla má jinou barvu- teplotu chromatičnosti, která se udává v Kelvinech (K).
Teplá bílá- s nádechem odstínu podobné světlu klasické žárovky.
Denní bílá- pocitově neutrální světlo, podobné dennímu světlu
Studená bílá- jasné světlo s modrým nádechem.
Světelný tok - aneb jak moc LED žárovky svítí
Důležitým parametrem pro výběr vhodné žárovky je její světelný tok udávaný v lumenech (lm). Jedná se o parametr, který naleznete v popisu LED žárovky. Světelný tok vyjadřuje světelnou energii, kterou žárovka vyzáří za jednu vteřinu. Světelný tok mají samozřejmě všechny typy světelných zdrojů a jejich typické hodnoty naleznete v následujícím přehledu:
Klasická wolframová 25 W = 230 lm
Klasická wolframová 40 W = 380 lm
Klasická wolframová 60 W = 710 lm
Klasická wolframová 75 W = 920 lm
Klasická wolframová 100 W = 1340 lm
Halogenová 25 W = 300 lm
Halogenová 40 W = 500 lm
Halogenová 50 W = 700 lm
Úsporná fluorescenční 8 W = 400 lm
Úsporná fluorescenční 12 W = 650 lm
Úsporná fluorescenční 15 W = 800 lm
Úsporná fluorescenční 20 W = 1100 lm

Doporučené náhrady LED žárovek za klasické nebo fluorescenční
LED 3 W = 230 lm = Halogenová 20 W
LED 4,5 W = 330 lm = Halogenová 30 W
LED 5 W = 360 lm = Klasická wolframová 40 W = Úsporná fluorescenční 7-8 W
LED 7 W = 520 lm = Klasická wolframová 50 W = Úsporná fluorescenční 9-11 W
LED 9 W = 680 lm = Klasická wolframová 60 W = Úsporná fluorescenční 12-14 W
LED 12 W = 990 lm = Klasická wolframová 75-100 W = Úsporná fluorescenční 18-20 W
Ask
Sales assistant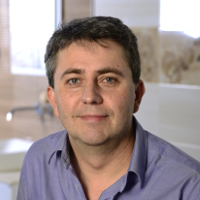 Veigert Pavel