GO-NU Concealed Thermostatic Shower Mixer Tap, 3-way, chrome
removed from the offer

| | |
| --- | --- |
| Order code | NU55169 |
| Brand | Sapho |
| Colour | Chrome |
| Material | Brass |
| Installation | Concealed |
| Type of control | Thermostatic |
| Size | 160x220 mm |
| Shape | Circular |
| Something extra | 3 outlets |
| Guarantee | 60 months |
| Package weight | 4,460 kg |
---
Description
GO Thermostatic Taps feature classic cylindrical elements and are brass. With chrome-plated brass controls, these batteries have increased abrasion resistance and can be used in load environments. Concealed thermostatic shower mixer for three outputs has a security lock SECUREstop.

The concealed faucet offers a clean design of the shower enclosure. It is also recommended for smaller spaces. Its low depth does not restrict the movement of the person in the shower enclosure.

HOW DOES THE THERMOSTATIC BATTERY WORK?
The thermostatic battery is factory-set to a water temperature of 38 ° C. After releasing the water, lifting the upper lever together, water flows at 38 ° C. If you want the water cooler, just turn the bottom handle to the right. To make the water warmer, press the SECUREstop safety catch on the bottom handle and then turn it to the left. The water flow and whether the water flows, for example, from a hand shower or overhead shower or nozzle, is selected with the upper lever. When opening the water, lifting the upper lever together, water flows eg from the overhead shower (depending on connection). To switch to hand shower or nozzles, the lever must be turned to the right or left (depending on the connection). Refer to the drawing below for the selector lever positions.


Concealed thermostatic shower faucet for 3 outputs.
Possibility to connect eg handheld, overhead shower and wall showers.
Water switch integrated into the control handle.
SECUREstop - a safe scalding system.
The battery includes a concealed body.
The package does not include hand shower and hose.
The battery is factory set and tested at 3 bar at both inputs. Under these conditions, the functionality of the battery is optimal with any type of water heating.
At pressures above 5 bar, we recommend installing a pressure regulator.

WHAT ALPI THERMOSTATIC BATTERIES OFFERS:

ARE SAFE
With SECUREstop , water at the outlet cannot exceed 38 ° C. The temperature can only be increased by unlocking the safety button.

SAFETY CONTROLS
ALPI's thermostatic mixer controls are always designed to be comfortable and user-friendly. You can recognize the ease of use when pressing SECUREstop safety fuses.

HYGIENCY, PRACTICE AND DESIGN YOU KNOW WHEN CLEANING
Easy maintenance is one of the aspects when designing batteries. The ALPI battery does not have any folds that are poorly treated and dirt-holding.

BRASS CONTROLS.
The product can be used in public areas.

Possible service intervention is very simple after removing the thin cover plate. To replace the thermostatic cartridge or cartridge with the integrated switch, remove the handle.
Ask
Sales assistant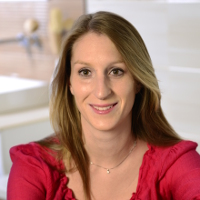 Kafková Dagmar