GLAM 4 Hole Deck Mounted Thermostatic Mixer Tap, chrome
The GLAM series stands out in a simple modern style
| | |
| --- | --- |
| Recommended retail price incl. VAT | 808,28 €/Piece |
| Your price incl. VAT | 808,28 €/Piece |
| Your price excl. VAT | 668,00 €/Piece |
| VAT | 21 % |
stock 3 Piece

Líbeznice: 3 Piece
---

| | |
| --- | --- |
| Order code | GLAMTECH4 |
| Brand | Sapho |
| Series | GLAM |
| Colour | Chrome |
| Material | Brass |
| Installation | Edge of the tub |
| Type of control | Thermostatic |
| Shape | Circular |
| Guarantee | 60 months |
| Package weight | 5,170 kg |
| EAN | 8024559638325 |
---
Description
Four-element thermostatic bath mixer with SECUREstop safety lock
Impregnation by cascade
Water switch nozzle / hand shower integrated into the control handle
Package includes hand shower, hose and spout
The control handles are made of ABS plastic
SECUREstop - a safe scalding system
The battery is factory set and tested at 3 bar at both inputs. Under these conditions, the functionality of the battery is optimal with any type of water heating.
At pressures above 5 bar, we recommend installing a pressure regulator.
The bathtub edge battery can be placed on any acrylic bath that has a wide enough edge. The battery, spout and shower can be installed together or separately anywhere on the bathtub edge (flexi hose connection). When buying a battery and tub from our offer, we drill the required holes for free on the bathtub. The batteries can be combined with the spout filling, overflow filling or shower on the bathtub edge.
HOW DOES THE THERMOSTATIC BATTERY WORK?
The thermostatic battery is factory-set to a water temperature of 38 ° C. When water is released by turning the right hand handle, water at 38 ° C will flow. If you want cooler water, just turn the left handle to the left. To make the water warmer, press the SECUREstop safety catch on the left handle and then turn it to the right. The water flow and whether the water flows from the nozzle or hand shower is selected with the right handle. When you open the water, turn the right handle to the left, water will flow from the nozzle. To switch to the hand shower, you must press the integrated switch in the right handle and turn it to the right.
WHAT THERMOSTATIC BATTERIES OFFERS:
ARE SAFE
With SECUREstop , water at the outlet cannot exceed 38 ° C. The temperature can only be increased by unlocking the safety button.

SAFETY CONTROLS
Thermostatic mixer controls are always designed to be comfortable and user-friendly. You can recognize the ease of use when pressing SECUREstop safety fuses.

TWO FUNCTIONS INTEGRATED TO ONE CONTROL ELEMENT
Selecting whether water will flow into the bath or shower is done by turning one knob. How easy and fast.
The advantage of the GLAM series is a classic cylindrical mold with an elegant safety fuse design for thermostatic faucets. The rotary switches are integrated into the control lever. Bath and shower faucets work with the PROtherm system.

Extended battery leak guarantee
Ask
Sales assistant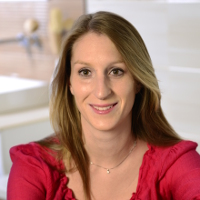 Kafková Dagmar