BRIX Vanity Unit 90x27x45cm, white/silver oak
Wide range of bathroom cabinets
removed from the offer

| | |
| --- | --- |
| Order code | BX090 |
| Brand | Sapho |
| Series | INDIVIDUAL LOCKERS |
| Colour | white/oak silver |
| Material | MDF/laminate |
| Material washbasin | Cultured marble |
| Installation | Hanging on the wall |
| Size | 90x27x45 cm |
| Width | 90 cm |
| Depth | 45 cm |
| Height | 27 cm |
| Style | Modern square |
| Type of cabinet | Drawers |
| Type washbasins | Washbasins |
| Something extra | Automatic closing , Practical organizer , On request - RAL colors |
| Guarantee | 24 months |
| Package weight | 12,290 kg |
| EAN | 8590913826832 |
---
Description
BRIX washbasin cabinet - these are clean and modern lines underlined by a long chrome handle. In the drawer there is a practical organizer for smaller things of daily use.
You can choose from two types of washbasins or choose a Rockstone plate and washbasin for standing.
The washbasin must be ordered separately - see. accessories.
The furniture is supplied assembled, ready for immediate installation.
Install furniture on a flat wall. If the cabinet body is twisted, the function of the closing mechanism may malfunction.
Do not expose furniture to permanent moisture and contact with water. Always ventilate the bathroom properly. Use silicone sealant to prevent leakage into the cabinet.
The COMPOSITION series includes square and rounded cabinets and in various colors. With a choice of sinks on the countertops, ceramic or cast marble. The compositions are individual cabinets that can be combined with additional cabinets from our offer.
Ask
Sales assistant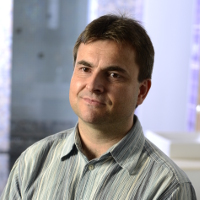 Beneš Daniel