BLOOMING Electronic Bidet with Remote Control
| | |
| --- | --- |
| Recommended retail price incl. VAT | 1 046,65 €/Piece |
| Your price excl. VAT | 865,00 €/Piece |
| Your price incl. VAT | 1 046,65 €/Piece |
| VAT | 21 % |
stock > 10 Piece

Líbeznice: > 10 Piece
---

| | |
| --- | --- |
| Order code | NB-R770D |
| Brand | Sapho |
| Colour | White |
| Material | Duroplast |
| Style | D-shape |
| Something extra | Soft Close (slow tilting) , With remote control |
| Guarantee | 24 months |
| Package weight | 7,900 kg |
| EAN | 4260171377707 |
---
Description
Blooming NB-R770 electronic bidet with remote control for your daily hygiene, maximum comfort, health and lifestyle. The bidet offers all the functions of a spray, including pulse rinsing and oscillating nozzle movement. Of course, there is individual adjustment of the nozzle position, water pressure and temperature, hot air drying, heated seat, automatic nozzle cleaning, etc. It also offers above-standard functions, such as automatic LED night lighting, which you will especially appreciate at night; super power saving mode that saves electricity. energy; odor extraction function that is activated when seated and remote control for maximum comfort. However, the most important is the "D" shape of the seat, which is adapted to the European market and the device thus fits most toilets of European manufacturers.
Function:
Oscillating nozzle function for better washing

Slow folding of the seat and lid for safe handling
Easy assembly and disassembly for easy maintenance
Massage function - a pulsating stream of water supports blood circulation
Automatic cleaning of the nozzles after each use guarantees perfect hygiene
Antibacterial nozzles made of special resin in an aluminum housing for perfect hygiene
Heated seat with adjustable temperature

Thermal protection against seat overheating
Energy saving - energy saving mode saves energy and your wallet

LED lighting automatically illuminates the toilet, which you will especially appreciate at night
Hot air drying with adjustable air temperature
Efficient system for extraction and removal of odor particles
Installation:
The bidet can be installed on your existing toilet bowl. To make sure that the bidet is completely suitable for your toilet bowl, we recommend that you check whether the dimensions of this bowl correspond to the technical drawing - see the "Downloads" section. A 230V / 50Hz socket must be placed within 1.4 m of the bidet. The installation method is described in the operating instructions. The actual installation is very simple, the package contains everything you need. The bidet is connected to the G3 / 8 water supply and plugged into the socket with the enclosed T-branch and armored hose. Sliding rails are installed in the mounting holes in the ceramics, which are used to install the toilet seat, by means of the enclosed screws, into which the bidet is slid.
Technical parameters:
Power supply: 220-240V / 50-60Hz

Max power consumption: 600-785 W

Power cable length: 1.4 m

Water supply: Direct connection to water source G3 / 8

Water pressure: 98-735 kPa

Water consumption: 1.1-1.3 l / min

Tank capacity: 1.4 l

Water temperature range: normal temperature, 34, 37, 40 ° C

Air temperature: normal temperature up to 50 ° C

Safety features: thermostatic circuit breaker, thermal fuses, water level sensor

Weight: 4.5 kg

Dimension: see technical drawing
Suitable for toilets:
KERASAN - Flo (only wall-hung toilets)

SAPHO - Avva, Brilla, Paula

AQUALINE - Modis

CERSANIT - Etiuda

JIKA - Lyra Plus (only wall-hung toilets), Cubito, Mio, Olymp

LAUFEN - Laufen Pro (only wall-hung toilets), Form, Duo

ROCCA - Nexo, Victoria

VILEROY BOCH - Omnia, O-novo

KOLO - Quattro, Prima, Novo Top

KERAMAG - I-con, Renova, 4U, Xeno
Ask
Sales assistant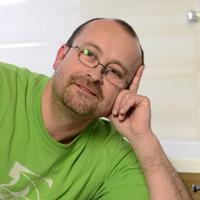 Doležal Kamil