BASIC Shower Panel with Thermostatic Mixer Tap, chrome
| | |
| --- | --- |
| Recommended retail price incl. VAT | 506,99 €/Piece |
| Action price incl. VAT | 393,25 €/Piece |
| Your price excl. VAT | 325,00 €/Piece |
| Save 22 % | 113,74 €/Piece |
| Your price incl. VAT | 393,25 €/Piece |
| VAT | 21 % |
stock > 10 Piece

Líbeznice: > 10 Piece
---

| | |
| --- | --- |
| Order code | BC11RP2151 |
| Brand | Sapho |
| Colour | Chrome |
| Material | Brass |
| Installation | Wall |
| Type of control | Thermostatic |
| Shower columns | With taps |
| Shape | Circular |
| Guarantee | 60 months |
| Package weight | 5,720 kg |
| EAN | 8024559637786 |
---
Description
The BASIC shower column with thermostatic mixer keeps the elegant lines clean and contrast-free at a reasonable price.
Column height: 1042 mm
Pitch for water supply: 150 mm

Overhead shower diameter:

200 mm
Shower hose length: 150 cm
Hand / shower shower switch integrated into the control handle
SECUREstop - safe scalding system
Material: brass, ABS plastic control handles
The battery is factory set and tested at 3 bar pressure at both inlets. Under these conditions, the functionality of the battery is optimal with any type of water heating.
If the pressure exceeds 5 bar, we recommend installing a pressure reducer.
HOW DOES THERMOSTATIC BATTERY WORK?
The thermostatic mixer is factory-set to a water temperature of 38 ° C. After the water has been released by turning the left handle, the water at 38 ° C will flow. If you want the water cooler, just turn the right handle away from you. For warmer water, press the SECUREstop safety catch on the right handle and then turn it towards you. You control the water flow and the switch between the hand shower and the head shower with the left handle. When you open the water by turning the left handle away from you, the water flows from the overhead shower. After pressing the lock and turning the handle towards you the water from the hand shower will flow.

WHAT OFFERS THERMOSTATIC BATTERIES

THEY ARE SAFE
Due to the SECUREstop block, the outlet water cannot exceed 38 ° C. The temperature can only be increased after unlocking (depressing) the safety knob.

SAFETY CONTROLS
Thermostatic mixer controls are designed to be convenient to use and clear to the operator. You can recognize the ease of operation even when pressing the SECUREstop safety lock .

TWO FUNCTIONS INTEGRATED IN ONE CONTROL
Whether the water will flow to the overhead or hand shower is made by turning one knob.

HYGIENICITY, PRACTICE AND DESIGN YOU KNOW WHEN CLEANING
When designing batteries, one of the aspects is easy maintenance. The battery has no wrinkles that are difficult to handle and hold dirt. The shower hoses are made smooth and spiral free of durable non-toxic plastic.
Ask
Sales assistant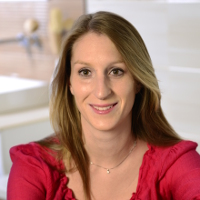 Kafková Dagmar