AXUS kitchen mixer with high spout, chrome mat/chrome
removed from the offer

| | |
| --- | --- |
| Order code | 1112-513 |
| Brand | Sapho |
| Series | X-AXUS |
| Colour | Chrome/chrome matt |
| Material | Brass |
| Installation | Status |
| Type of control | Lever |
| Shape | Circular |
| Something extra | Rotary spout |
| Guarantee | 72 months |
| Package weight | 1,700 kg |
| EAN | 8590913801778 |
---
Description
Single lever sink mixer with high nozzle
the battery hanger is rotatable

water inlet connection 3/8 "

ECO-STOP cartridge.
Axus COLOR levers can be found in the accessories.
Faucets Axus are very massive, are cost effective and are distinguished by their quality. The batteries are available in versions AXUS COLOR you get in exchange for chrome lever chrome with color ending. Axus faucets are shipped with a cartouche ECO-STOP, thanks to which consume up to 50% less water and energy, although it is a challenge.
How does the battery cartridge with ECO-STOP?
The lever span lever faucet cartridge with ECO-STOP is designed so that the midpoint flows only cold water, and farther to the left the water is warmer. Cartouche is equipped with preset stop that although tighten allow movement up or left, but emits sounds that warn us of uneconomic use. Water at this point has a temperature of about 38 degrees and the flow rate is 6 l / min.
With traditional cartridge is very difficult to set the low flow, and even trying this, we must first put the lever all the way up and then just set the desired flow. U cartridge ECO-STOP stop highlights higher throughput than is normally required.
Stopper regulating the water temperature is adjusted to a temperature of about 38 degrees. This temperature 38 degrees Celsius based on the assumption that the cold water temperature is about 10 degrees and the hot water of about 60 degrees. Left to stop the water is hot and so we are warned that we could scald.
ECO-STOP cartridge saves money and nature
Ask
Sales assistant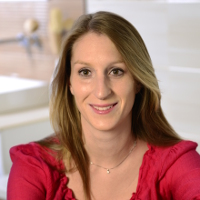 Kafková Dagmar