Additional charge for bathtub lighting - buthtubs without hydromassage system
Relaxation in which to forget the day's rush
| | |
| --- | --- |
| Recommended retail price incl. VAT | 102,85 €/Piece |
| Your price excl. VAT | 85,00 €/Piece |
| Your price incl. VAT | 102,85 €/Piece |
| VAT | 21 % |
---
---
Description
Surcharge for lighting in the van if the bath is without a hydromassage system.
If you order a bathtub and lighting we will install it for this surcharge.
Chromoterapie je alternativní léčebná procedura, která se v dnešní uspěchané době využívá k harmonizaci těla a ducha. Při této metodě se využívá světla a barev. Některé barvy mají zklidňující účinek, jiné povzbuzují. Celkově posilují organismus, mírní stres a navozují pocit klidu.
Na výběr bílé LED nebo barevná chromoterapie RGB LED
Ask
Sales assistant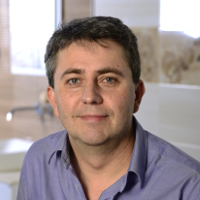 Veigert Pavel