AQUATECH Freestanding Bath 170x56x70cm, white
Bathtubs that stand out in the bathroom
| | |
| --- | --- |
| Recommended retail price incl. VAT | 8 318,75 €/Piece |
| Your price incl. VAT | 8 318,75 €/Piece |
| Your price excl. VAT | 6 875,00 €/Piece |
| VAT | 21 % |
to order

Delivery time: ~56 Days
---

| | |
| --- | --- |
| Order code | 375001 |
| Brand | Kerasan |
| Series | FREESTANDING BATHTUBS |
| Colour | White |
| Material | Pietraluce |
| Installation | Freestanding, Installation - into the floor |
| Size | 170x70 cm |
| Length | 170 cm |
| Width | 70 cm |
| Height | 48 cm |
| Shape | Freestanding |
| ?[product_prop_product_type] | 1 |
| Guarantee | 24 months |
| Package weight | 187,500 kg |
---
Description
AQUATECH freestanding bathtub is made of durable Pietraluce material. It is a mixture of hydrated alumina, titanium dioxide and polyester resin, covered with a thick layer of resin. Pietraluce is a very popular material for its scratch resistance, easy maintenance, antibacterial surface and lime scale resistance.
The bathtub is supplied with drain, siphon and accessories. The siphon must be partially embedded in the floor.
We recommend teak shelf 375101 to the bathtub
A freestanding bath can be one of the dominant features in the bathroom. These baths give the impression of comfort and luxury. Freestanding bathtubs are bathtubs for space that are not walled, bricked or tiled. You can place this type of bath anywhere in the bathroom, even if you want to have a nice view from the bathtub. They have an elegant design and thanks to the material used high strength and stability. Made in a wide range of designs, they are suitable for bathrooms of different styles. They will find their use in modern, luxury and classic bathrooms.
Ask
Sales assistant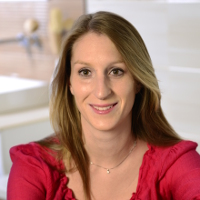 Kafková Dagmar