VITRA LINE Quadrant Sh. Encl. 1200x900mm, R550, right/oval hinges/clear glass
Frameless hinged screens VITRA LINE
removed from the offer
| | |
| --- | --- |
| Order code | BN4918R |
| Brand | Polysan |
| Series | VITRA LINE |
| Radius | R550 |
| Size | 120x90 |
| Width | 120 cm |
| Depth | 90 cm |
| Height | 2000 mm |
| Glass thickness | 8 mm |
| Shape | Curved quadrant shower |
| Type | Opening single wing |
| Easy maintenance | Antidrop |
| Material | TRANSPARENT glass |
| Guarantee | 24 months |
| Package weight | 76,050 kg |
| EAN | 8590729051008 |
---
Description
2 fixed parts, 1 door
Opening right
Handrails and hinges in oval design, preview see photo gallery
2 corner strut wall / glass made of chrome-plated brass
External installation size: 1174x874 mm +/- 10 mm
TIP
The 120x90 quadrant screen is made up of three different glass parts, while the door itself is designed for an optimal width of 55 cm. This ensures an ideal entrance and comfortable opening that does not require large space in front of the shower. Conventional, cheaper solutions of this type of screen have two narrow straight side windows and too large and heavy doors.
Frameless hinged screens VITRA LINE is characterized by modern design that will attract even the most demanding customer. Narrow wall moldings, elegant handles and minimalist hinges are perfectly matched to give the screens a unique look. The safety glass is treated with ANTIDROP for easy cleaning. Height 2000 mm, glass thickness 6 mm for doors and 8 mm for solid parts.
A practical addition is the possibility of sticking a square or round handle on the towel directly on the glass surface or using hanging shelves (towel rails and shelves are not part of the screens). We recommend cast marble trays or drainage channels to shower screens. All these accessories can be found in the accessories.
We recommend CA-30400 Cleaning and Protection to clean the glass.
Total Characteristics of VITRA LINE Shower Enclosures:
ANTIDROP protection against lime scale and easy maintenance
Oval or angular handles and hinges of chrome-plated brass
The strut is included

Easy installation with adjustable

wall

profile 0-20 mm

Aluminum sill bar
Extra clear magnetic seal
Installation on a tray or on the floor
Meets EN 14448
Ask
Sales assistant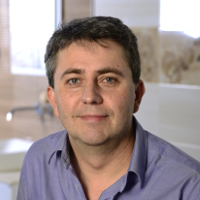 Veigert Pavel