TRE GRANDE Cultured Marble Bath 1700x1000x650mm, right/glossy white
Asymmetric shapes for each space
removed from the offer

| | |
| --- | --- |
| Order code | 170100650P |
| Brand | Gelco |
| Series | ASYMMETRIC BATHTUBS |
| Colour | White |
| Material | Cultured marble |
| Installation | Deposited on the floor, Support and linings |
| Diameter of waste | 52 mm |
| Size | 170x100x65 cm |
| Length | 170 cm |
| Width | 100 cm |
| Depth | 65 cm |
| Volume | 270 l |
| Guarantee | 36 months |
| Package weight | 102,000 kg |
---
Description
Bath made of cast marble in the corner of the bathroom, left or right. The bathtub can only be lined with a low panel covering the legs, so it looks free-standing. Or you can choose a front panel covering the bathtub along its entire height.


Feet are included in the package.
Acrylic baths have the best thermal insulation properties
Polysan asymmetric bathtubs with timeless design are suitable for both smaller and large bathrooms. The asymmetrical shape of the bath allows comfortable bathing while saving space in your bathroom. They are available in lengths of 160, 170 and 180 to 200 cm and widths of 80-120 cm, in left or right. For example, the Versys bathtub is a clever solution for owners of smaller bathrooms and prefabricated kitchens who do not want to get rid of the benefits of a shower enclosure and a comfortable bathtub in a small bathroom.

Extended warranty - guaranteed by Polysan

POLYSAN bathtubs made of acrylic are guaranteed for 10 years.
The condition of the guarantee is correct installation according to the instructions, including the use of original POLYSAN pedestals (PO60 / 60, PO80 / 80, PO100 / 100, PO60 / 80 or PO60 / 100) according to the bath type. The recommended base type is always listed for each bathtub in the accessory.
In the case of acrylic bathtubs of the Polysan brand, it is possible to order color variants of baths and panels. More information here .
Ask
Sales assistant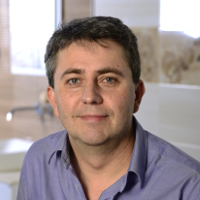 Veigert Pavel