PARIDE Toilet Stool, 37x43,5x32,3 cm, white
| | |
| --- | --- |
| Recommended retail price incl. VAT | 34,49 €/Piece |
| Your price without VAT | 28,50 €/Piece |
| Your price incl. VAT | 34,49 €/Piece |
| VAT | 21 % |
stock

Líbeznice, Amount: 251 Piece
---
| | |
| --- | --- |
| Brand | Sapho |
| Order code | ST002 |
| Guarantee | 24 months |
| Package weight | 0,330 kg |
| EAN | 8590913847578 |
| Colour | White |
| Size | 44,5x20x28 cm |
| Width | 44.5 cm |
| Depth | 28 cm |
| Style | Square-modern |
---
Description
The medical device is specially developed as a supplement to increase the angle and release of the rectum during excretion. This combines the health benefits of shuffling with the luxury of a toilet bowl.
Benefits and description
The boot is more natural and less strenuous. Worldwide, 1.2 billion people excrete stools in the crook and have a minimal incidence of diverticulosis (small bowel swelling) and fewer hemorrhoids.
Japanese physicians analyzed three positions: standard seating, a slight twitch and complete shuffle. Radiographic observations as well as the strenuousness of the course confirmed that the rectal opening and therefore the most comfortable defecation were fully disrupted.
According to the often quoted Israeli study people are also more satisfied if the defecation occurred in a fractured position. All 28 volunteers aged between 17 and 66 who participated in the study confirmed that defecation in the fray was easier. Conversely, in a normal position, a not-fully-open rectum may lead to "disproportionately increased effort". Earlier, the author of the study, Dov Sikirov, noted that the position in the spine is "the only natural position" for defecation.
.
Ask
Sales assistant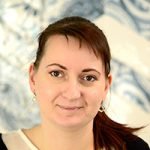 Ing. Bartošová Monika