PARIDE Toilet Stool, 37x43,5x32,3 cm, white
| | |
| --- | --- |
| Recommended retail price incl. VAT | 38,12 €/Piece |
| Your price excl. VAT | 31,50 €/Piece |
| Your price incl. VAT | 38,12 €/Piece |
| VAT | 21 % |
stock 188 Piece

Líbeznice: 188 Piece
---
| | |
| --- | --- |
| Order code | ST002 |
| Brand | Sapho |
| Colour | White |
| Size | 44,5x20x28 cm |
| Width | 44.5 cm |
| Depth | 28 cm |
| Style | Square-modern |
| Guarantee | 24 months |
| Package weight | 0,330 kg |
| EAN | 8590913847578 |
---
Description
A medical device specially developed to supplement the angle and release of the rectum during excretion. It combines the health benefits of squatting with the luxury of a toilet bowl.
Benefits and description
The squat is more natural and less strenuous. Around the world, 1.2 billion people are excreting squatting stools, and there is absolutely no incidence of diverticulosis (feels in the colon) and fewer hemorrhoids.
Japanese doctors analyzed three positions: a standard session, a slight squat, and a full squat. Radiographic observation and strenuousness of the course confirmed that the best opening of the rectum and thus the most comfortable defecation occurs in complete squatting.
According to an often quoted Israeli study people are happier at the same time if defecation occurred in the squat position. All 28 volunteers from 17 to 66 years of age who participated in the study confirmed that squat defecation was easier. Conversely, in a normal sitting, an unresolved rectum can lead to "disproportionately increased efforts". Previously, the author of the study, Dov Sikirov, noted that the squatting position is the "only natural position" for defecation.
.
Ask
Sales assistant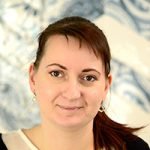 Ing. Bartošová Monika