HM system HYDRO, Control Panel Type P - Pneumattic
Whirling system HYDRO is based on the principle of water circulation. The body is massaged by the water mixed with the air that flows from nozzles disposed alongside the bath.
| | |
| --- | --- |
| Recommended retail price incl. VAT | 1 506,45 €/Piece |
| Your price excl. VAT | 1 245,00 €/Piece |
| Your price incl. VAT | 1 506,45 €/Piece |
| VAT | 21 % |
to order

Delivery time: ~28 Days
---
---
Description
Kit includes: P-Tire control + HYDRO LUX swirl system
Control
Type P - Tire
Basic equipment is characterized by simplicity of operation while maintaining full functionality.
The system is equipped with a mechanical air suction regulator for regulating water massage intensity.
Vířivý systém HYDRO je založen na principu cirkulace vody. Tělo je masírováno vodou smíšenou se vzduchem, která proudí z trysek umístěných po boku vany.
Vybavení:
trysky MICRO SLIM 8+4+2 ks (8 po bocích, 4 na záda a 2 na chodidla)
pro symetrické vany 8+4+4 ks (8 po bocích, 4+4 na záda)
Originální trysky POLYSAN
Trysky MICRO SLIM a NANO - nejtenčí dostupné trysky na trhu vynikají o 40 % vyšším masážním účinkem než běžné trysky. Ergonomicky řešené zapuštění polohovatelné otočné kuličky lépe řeší situaci, kdy dochází k zalehnutí zádových trysek. Protože tloušťka trysek je pouhý 1 mm, jsou tyto trysky účinnější a příjemnější při použití hydromasážní koupele než běžné vysoké trysky.

Trysky Micro slim Osazení vany systémem HYDRO + ovládání typ B
Ask
Sales assistant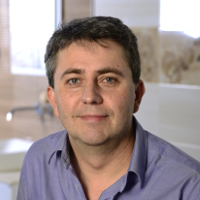 Veigert Pavel