CITY shower/bathtub with a thermostatic mixer, chrome
Shower column for the bath
removed from the offer

| | |
| --- | --- |
| Order code | CI504151 |
| Brand | Sapho |
| Series | CITY_ |
| Colour | Chrome |
| Material | Brass |
| Type of control | Thermostatic |
| Size | 150 mm |
| Shower columns | Inclusive taps to bathtubs |
| Shape | Circular |
| Guarantee | 60 months |
| Package weight | 6,570 kg |
---
Description
The shower / bath column with thermostatic mixer has a SECUREstop safety device (safety system against scalding).
Spacing of water inlets 150 mm.
Bath filling / overhead shower switch integrated in the control handle.
Overhead shower diameter 200 mm.
Hand shower in Anticalc design = resistance to limescale build-up
SECUREstop - safe system against scalding.


HOW DOES A THERMOSTATIC BATTERY WORK?
The thermostatic mixer is factory set to a water temperature of 38 ° C. After releasing the water by turning the left handle, water with a temperature of 38 ° C will flow to you. If you want to have cooler water, just turn the right handle towards you. If you want the water to be warmer, you need to press the SECUREstop safety catch on the right handle and then turn it away from you. You can use the left handle to select the water flow and whether the water flows from the overhead shower or the faucet spout. When the water is opened, by turning the left handle towards you, water flows from the battery outlet. To switch to a hand shower, use the switch located on the nozzle. To switch to the overhead shower, press the integrated switch in the left handle and turn it away from you.


WHAT ALPI THERMOSTATIC BATTERIES OFFER:

THEY ARE SAFE
thanks to the SECUREstop block, the outlet water cannot exceed a temperature of 38 ° C. The temperature can only be increased after unlocking / pressing the safety knob.

SAFE CONTROLS
The controls of the ALPI thermostatic mixer are always designed to be comfortable and clear to the operator. You will also know the ease of operation when pressing the SECUREstop safety lock .

TWO FUNCTIONS INTEGRATED INTO ONE CONTROL
the choice of whether the water flows into your bath or shower is made by turning one knob. How easy and fast.

YOU WILL KNOW HYGIENE, PRACTICALITY AND DESIGN WHEN CLEANING
One aspect of battery design is easy maintenance. The ALPI battery has no creases, which are poorly treated and in which dirt adheres. Even shower hoses are made smooth without spirals from durable non-toxic plastic.

BRASS CONTROLS.
The product can be used in public areas.

The main distinguishing feature of thermostatic mixers of the series City are operating handle chromium plated brass. With this battery element having increased abrasion resistance and can be used in the stress environment. In addition, the feature 'ProTherm, saving water and energy.
Extended warranty on the battery tightness
Ask
Sales assistant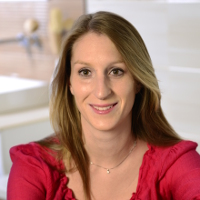 Kafková Dagmar